Chalet del Lago Restaurant & Bar
Yojoa's authentic cuisine
---
Enjoy our delicious Yojoa-style fried fish, and the best of national and international cuisine in our Chalet del Lago Restaurant, with fully air-conditioned facilities and front outdoor to the lake. You can also enjoy delicious drinks, cocktails and more in our bar.
We also have corporate menus to make your business meetings an unforgettable dining experience.
Restaurant opening hours:
Monday to Sunday from 7:00 a.m. at 7:00 p.m.
---
RESTAURANT MENU
---
---
APERITIVES
---
Anafres (beans with melted cheese)

Snack cheese

Onion rings

Fish soup

Fish ceviche

Shrimp ceviche

Mixed ceviche (fish and shrimp)

Fish fingers (tartar sauce)

Chicken fingers (pink sauce)

French fries (one order)

---
---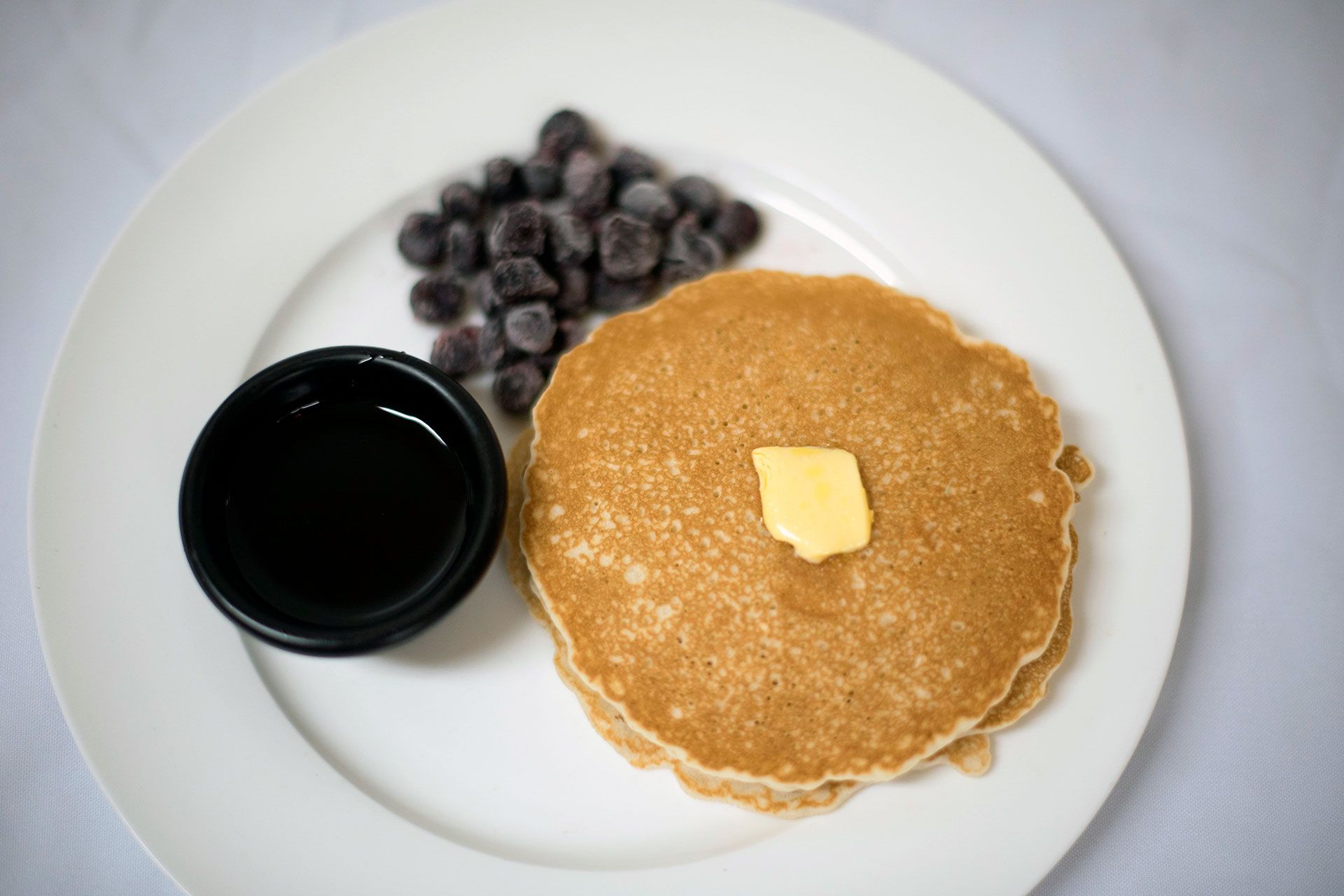 BREAKFAST
---
Continental with cereal

Tipical
Beans, eggs, copetines, tortillas and butter
Pancakes
With blueberries (additional cost)
French toast

Omelette (Toast bread)

Toast with jelly + coffee

Cereal

Baleadas (order of two)
Single or with egg (additional cost)
---
SOUPS
---
Fish soup
With rice and tortillas
Shrimp soup
With rice and tortillas
Mixed soup (fish and shrimp)
With rice and tortillas
---
---
FRIED FISH (YOJOA LAKE STYLE)
---
8 oz whole fish
Accompanied by plantain chops and pickled
16 oz whole fish
Accompanied by plantain chops and pickled
24 oz whole fish
Accompanied by plantain chops and pickled
---
FISH STEAK
---
Garlic / Grilled Fish Fillet
Accompanied by french fries and vegetables
Breaded fish fillet (fish and chips)
Accompanied by french fries and vegetables
Fish fillet with white wine / coconut
Accompanied by french fries and vegetables
Fish fingers
Accompanied by french fries and vegetables
---
SHRIMPS
---
Shrimp fajitas
Accompanied with beans, rice, cream and tortilla chips
Garlic shrimp / breaded
Accompanied by french fries and vegetables
---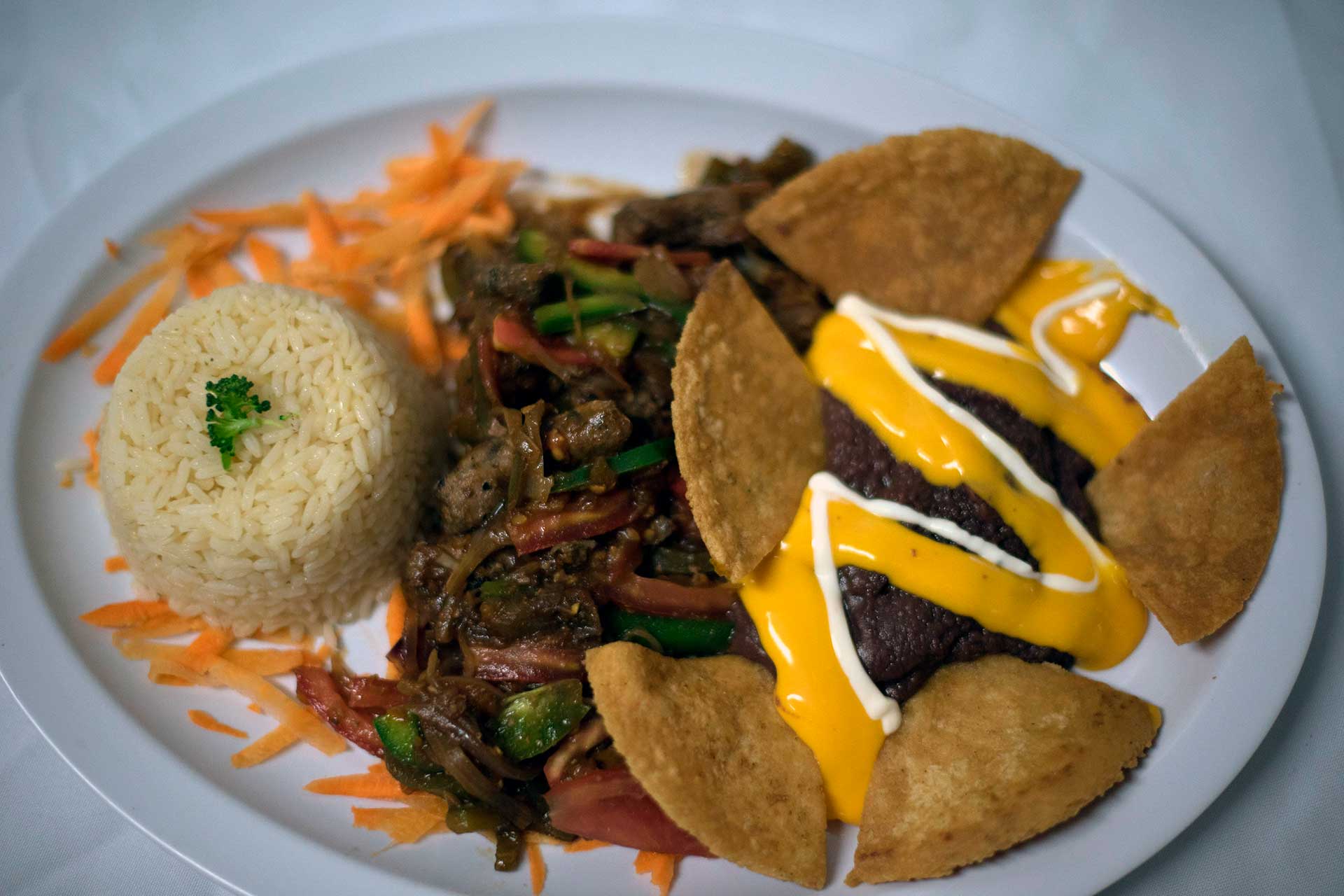 CHICKEN AND MEAT
---
Chicken or beef fajitas
Accompanied with beans, rice, cream and tortilla chips
Grilled chicken fillet
Accompanied with beans, rice, cream and tortilla chips
Chicken fingers
Accompanied with beans, rice, cream and tortilla chips
---
HAMBURGES AND SANDWICHES
---
Chicken hamburger / res
Accompanied with with french fries
Fish hamburger
Accompanied with with french fries
Ham and cheese sandwich
Accompanied with with french fries
Melted cheese sandwich
Accompanied with with french fries
---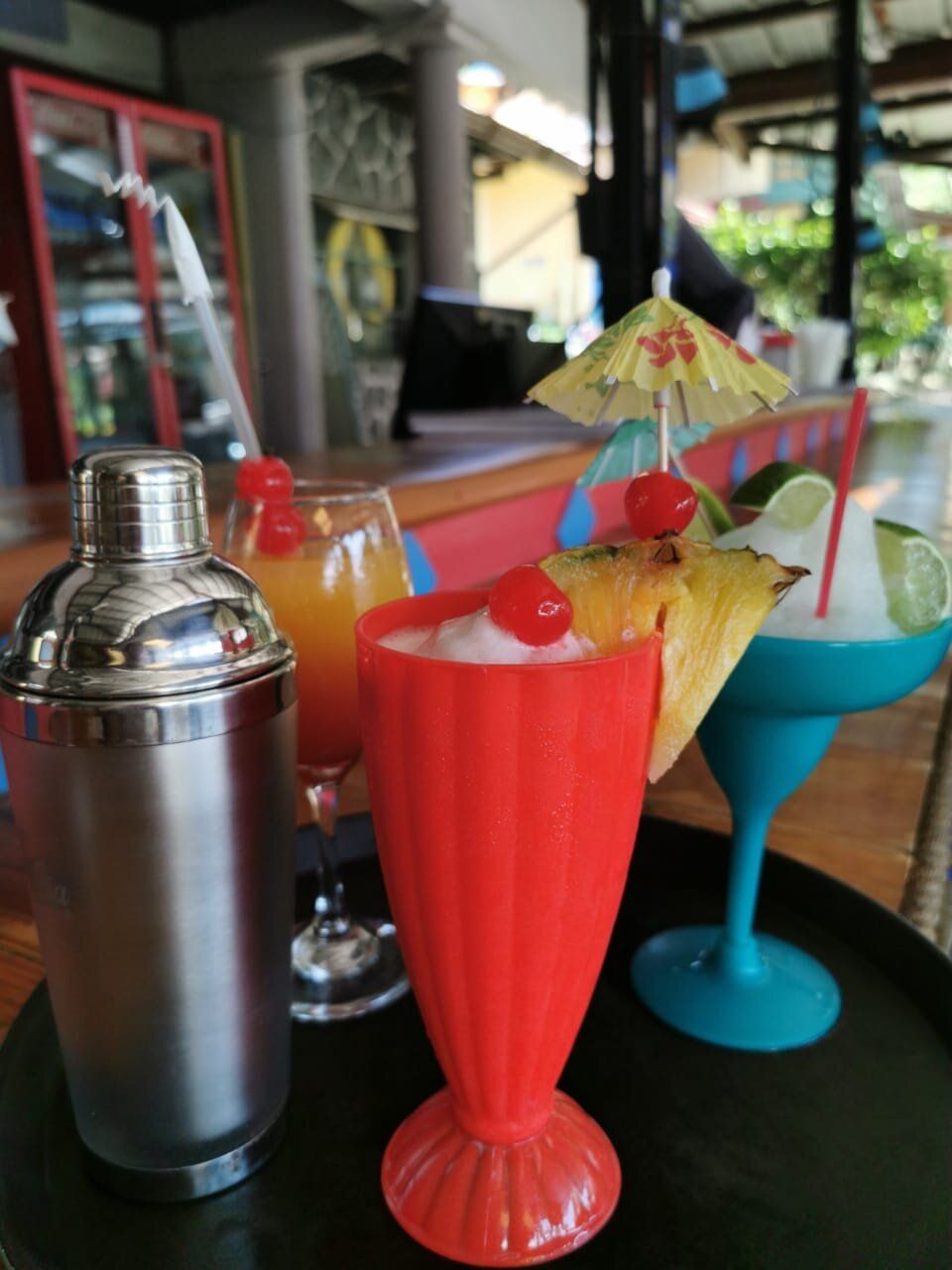 DRINKS
---
Sodas (Pepsi, Coca Cola and others)

Natural (Lemonade, Flower of Jamaica)

Black coffee (big cup)

Coffee with milk (large cup)

National beer

Imported beer
Content of this drink
Rum, Vodka, Tequila
Content of this drink
Whisky, Baileys
Content of this drink
Pina colada, Margaritas

Bottled wines

---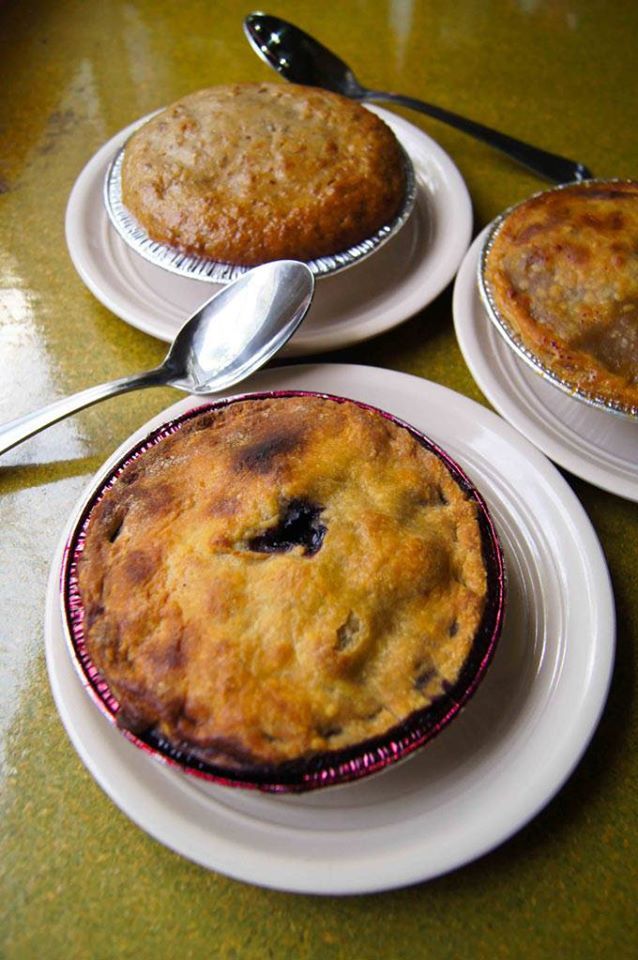 DESSERTS
---
Apple pie / Blueberries
With option to ice cream (additional cost)
Banana bread
With option to ice cream (additional cost)
Coconut flan

Ice cream, popsicles and cups

---
KIDS COMBO
---
Fish or chicken fingers
With french fries and soda
Ham and cheese sandwich
With french fries and soda
---