Immerse yourself in the waters of the lake
---
In Honduyate we offer boat rides for small groups and up to 100 people. Our marine staff offers services for all your aquatic needs on Lake Yojoa: we have a ramp, sailboat and motor boat rentals.
Many customers enjoy sport fishing, Lake Yojoa has a wide variety of fish including the famous Bass fish. You can rent a boat and go out in the morning or if you prefer you can fish by the lake on our dock.
---
---
---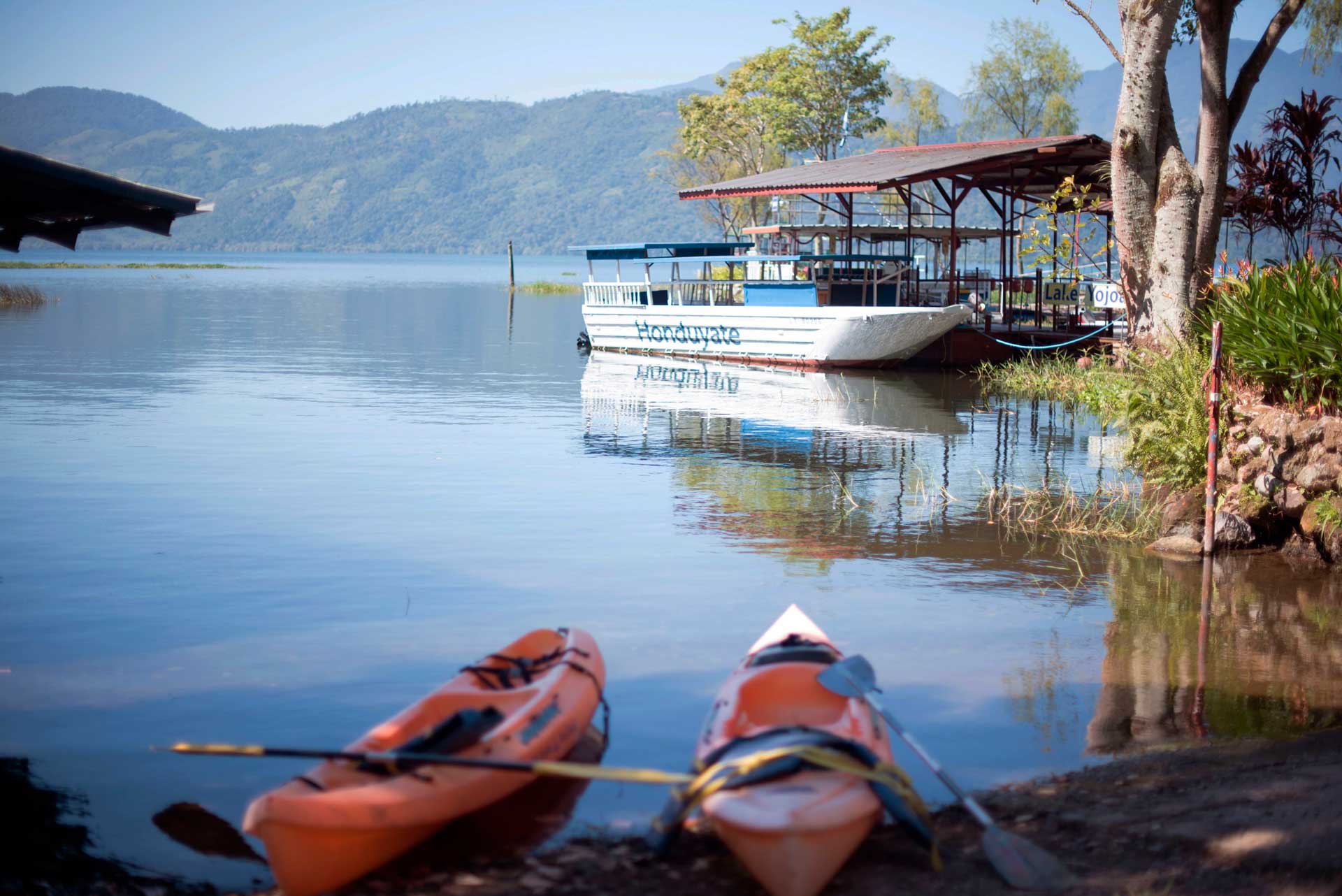 MARINE SERVICES
---
Boat rides.
Kayak use.
Ramp for jet skis or boats.
Roofed garages.
Dock.
Viewpoint.
Rescue service.
Fuel sale.
Fishing boat rental.
Fishing guides.
Sailboats.
---
PRICE OF WALKS AND / OR ACTIVITIES
---
| ACTIVITY | AMOUNT OF PEOPLE | PRICE |
| --- | --- | --- |
| 1/2 hour boat ride | Group less than or equal to 10 people | L. 850.00 |
| 1/2 hour boat ride | Group greater than 10 people | L. 85.00 per person |
| Kayak ride | 1 person | L. 150.00 |
---
RECOMMENDATIONS PRIOR TO ACTIVITIES
---
If your activity is to go fishing, it is recommended to bring fishing equipment (for bass fish).
Wear sunscreen and hat.
Use repellent.
For swimmers, please use swimming equipment.
On yacht trips, the use of the life jacket is strictly mandatory.
---